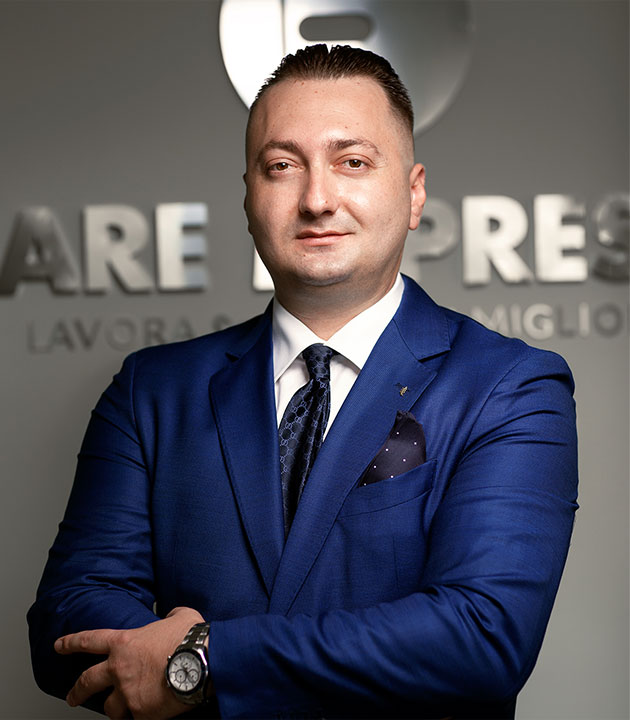 Dott. Mag. Avv. Egli Haxhiraj
Founding partner
Dr. Avv. Egli Haxhiraj is the founding partner of the legal and tax firm "Fare Impresa" ®.
The lawyer graduated with the title of Doctor of Laws from the Faculty of Studies of Parma in Italy, and specialized in international tax law.
After a brilliant judicial career at the Court of Appeal of Tirana in Albania, and as a lawyer for large Italian multinational groups, he has become a reference for all Italian entrepreneurs investing abroad. With more than 300 Italian companies internationalized, they recommend him for its great reliability, experience and professionalism.
They talk about him
RaiUno, RaiDue, Millionaire, La7, IlSole24Ore, Albania's economy and many other media that define him as "VIP lawyer".






Opening a business in Albania and making it operational, requires a very professional preliminary assessment and Fare Impresa offers you free advice directly with the founder of Fare Impresa Dr. Avv. Egli Haxhiraj, to answer all your questions.